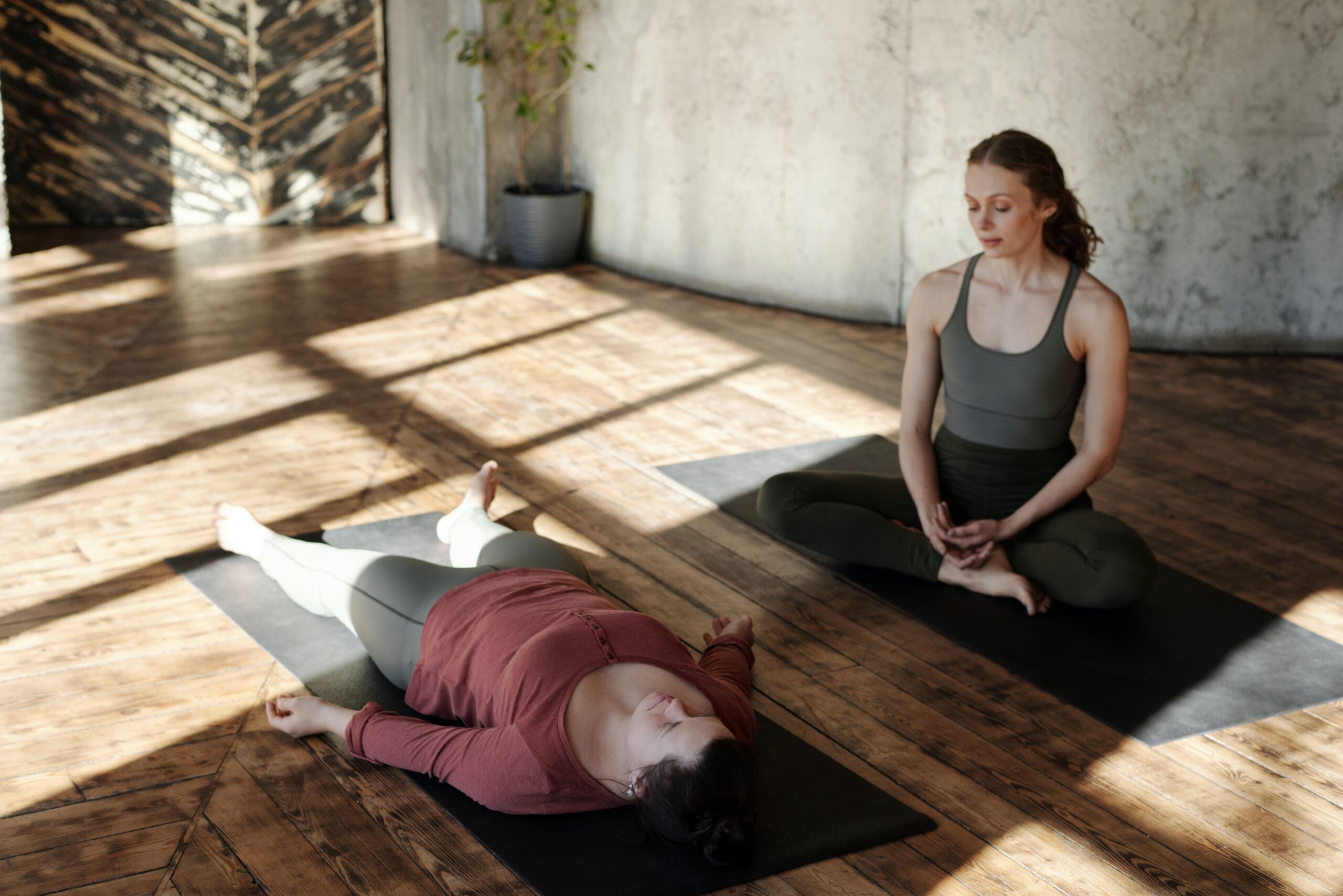 At Kirkland Whole Life Clinic we encourage our patients to integrate yoga therapy into their treatment plans because of its capacity to support and enhance other healing modalities. In addition to relieving chronic pain, yoga therapy is useful for harmonizing the nervous system, increasing respiratory health, and stimulating the endocrine glands to naturally rejuvenate the body.
Yoga Therapist, Sonia Weirich, C-IAYT and E-RYT 500, uses the tools of yoga therapy ranging from movement, breath work, and relaxation practices to meditation and mindfulness as a means to facilitate well-being and restore balance.  Each individual is different, as a result yoga therapy practices are custom tailored to meet each individual's needs and desires.  Yoga Therapy can be used to re-align the physical body, balance out emotions, calm the mental state, or foster spiritual connection.
Email Sonia at yoga@kirklandwholelifeclinic.com for a free consult or to schedule a yoga therapy session.  Also visit www.onetoone.yoga for specific yoga therapy workshops and series.
Testimonials:
"These yoga therapy sessions are more effective than the cognitive behavioral therapy I have been doing." M.H.
"The work I have been doing in private sessions with Sonia over the past 8 weeks, has been more effective for my shoulder than 1yr of PT. It is impacting everything; my cycling and paddling have changed. I can breathe better, I have more endurance, and I feel better." D.S.

Yoga Therapy Classes
Client are recommended to transition from yoga therapy sessions into group yoga therapy classes where they can continue to be supported in their healing process.
Yoga for Wellness is a weekly therapeutic yoga class (in-person or online) lead by certified Yoga Therapist Sonia Weirich through Discover Yoga in Redmond on Thursdays from 11:30-12:45pm. The therapeutic movements in each class are uniquely designed and adapted to serve individual needs and goals. The focus of each class is the on deep stabilizing muscles, breath, self-awareness, relaxation and a supportive community. Visit Discover Yoga to register.
"I liked how you entered my home environment with the online class. It helped me bring my yoga practice into my personal space which I was struggling to do so far. I feel stronger and capable of maintaining what we worked on together because of the class." M.H.