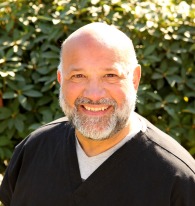 William Duarte, D.A.O.M., L.Ac., E.A.M.P.

Dr. William Duarte recently relocated to Kirkland from Portland, Oregon, where he maintained a holistic health practice for 25 years. 
He is a nationally certified and state Licensed Acupuncturist, as well as a Certified Homeopath from National College of Naturopathic Medicine. Dr. Duarte holds a BA in Chemical and Biological Sciences from the National University of Mexico, an MA in Psycho-physical Therapies from the Mexican Institute of Human Improvement and a PhD and MA in Acupuncture and Oriental Medicine from the Oregon College of Oriental Medicine; where he subsequently served as a faculty member for many years.
In his youth, Dr. Duarte studied Native Traditional Medicine with several renowned healers in the jungles of Mexico, and is fluent in Spanish. As a professional healer, he has made numerous educational trips to China, and Central and South America. In more than 30 years of clinical practice, with a broad array of tools and experiences at his disposal, Dr. Duarte strives to educate and empower his patients with new choices and perspectives, and encourages them to be responsible for their own healing process.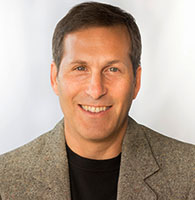 Robert Hirsch, MSW, LicSW #LW4952  
Robert graduated from the University of Michigan in 1985 with an MSW. After five years of counseling for private, public and state agencies in California, Massachusetts and Washington, Robert opened Hirsch Counseling and Consulting in Seattle in 1991.  He joins Kirkland Whole Life Clinic with over 20 years of counseling experience.
Robert was moved to study counseling when, as a youth and young adult, he inexplicably experienced profound feelings of love and happiness. In the aftermath of each experience he was struck by the pain he felt in being unable to sustain the experience. Since then he has dedicated his life and practice to a serious exploration of the causes of suffering and how to live as love. His process has led him to several great Spiritual Teachers that emphasized the power of Love in healing the human heart of suffering.
Robert specializes in relationship issues and the treatment of depression, anxiety, addictions, and sexual issues.  His approach is holistic and compassionate, helping clients deepen their self-understanding, while increasing their capacity to respond positively to all feelings and circumstances.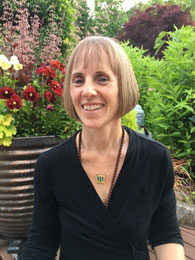 Sonia Weirich, RYT 200
Sonia's life has been dedicated to bringing discipline to all aspects of her life – body, breath, emotion, mind and spirit. Disciplining the body came first through her love of exercise and playing various sports in her youth. As an adult, inspired by her first Spiritual Teacher, she took up martial arts, where she obtained a black belt in Shotokan karate. In her early thirties she was drawn to the practice of yoga where the union of body, breath, emotion, mind and spirit finally become a reality for her, bringing equanimity and happiness to her life.
Sonia's teaching career began in 2007 with the creation of an outdoor yoga program in Austin, Texas where she taught Hatha and Vinyasa classes daily for three years.  In 2010, she moved to Seattle to deepen her studies with her Spiritual Teacher.  Once here, she was exposed to Viniyoga which resonated deeply and she subsequently obtained her Viniyoga teaching certificate.
As part of the team at Kirkland Whole Life Clinic, Sonia has integrated the philosophy of whole body health to her naturally intuitive sense of form, motion and breath to assist patients in rebalancing their being.  She has found that Viniyoga is particularly well suited for private sessions because it adapts the various methods of practice to the unique needs and interests each individual. Inspired by the transformation she has seen in her clients on all levels (physical, mental, emotional, and spiritual) Sonia is currently working to obtain her Yoga Therapy certification so that she can better serve the community.